Service
You can create your own molding with us, come up with special design based on your needs of shape, color, thickness of the container, functions, features and etc….
Some advantages of customization.
Create the container that suits your products most, based on every single requirement of yours.
Control costs, to generate more profit.
Lead the market by being different and unique. To be able to attract customer's attention and leave impression..
Have the brand logo on the container, to maximize advertising effect..
If you have any questions or needs, please feel free to discuss with us. We are just an email away.
We provide many option.Your customized packaging will be the best advertisement.
Printing Techniques
We strongly recommend that you apply our professional printing techniques to the container's you have chosen, thus your product can stand out among others in the market, adding more value to the products.
With printing and labeling, you can easily experience these benefits.
Since the beautiful printing in the packaging has strong impact on first impression, it makes your products eye-grabbing.
You can create differentiation of your products by the printing that is extra-ordinary.
By the characteristic of the PP container, that is, being able to be re-used, your brand value can be lasting!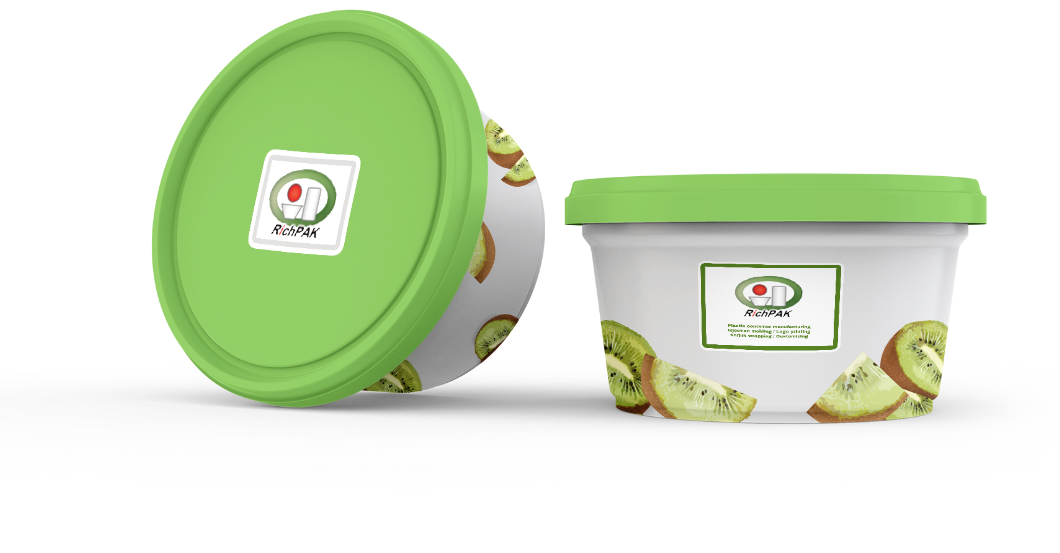 Based on your requirements and conditions, you can choose the most suitable techniques.
Screen Printing: for printing with few colors.
Color Printing: for printing in great amount, and with multiple colors.
Sticker: for small-volume and production of high-variability.
Heal Shrinking Wrap: for printing with multiple colors and in extremely huge amount.
In-Mold Labeling(IML): for huge amount with needs of accuracy.
If there has any question, please don't hesitate to let we know. Thanks.
We can help product development. Make your product look totally believable.